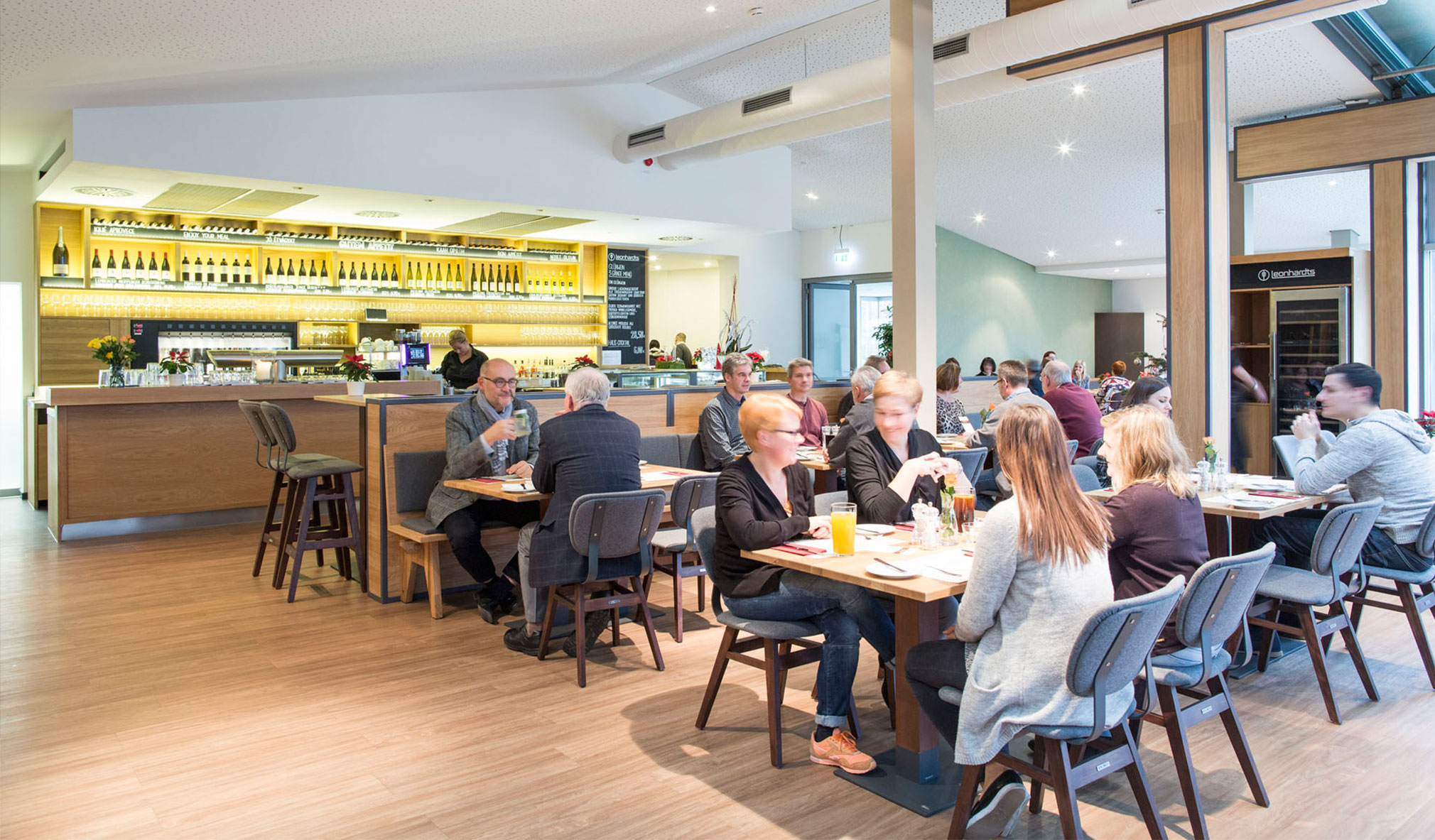 Restaurant Leonhardts
Opening Hours
The Restaurant Leonhardts – named after its constructor – is open at the following times:
Tuesday - Thursday
12 noon - 10 pm
Friday & Saturday
12 noon - 11 pm
Sunday & Holiday
12 noon - 7 pm
Menu Panoramacafé and restaurant
The restaurant Leonhardts will be closed for company holidays from February 18th to March 3rd, 2019. The Panorama Café will be open.
Additionally, brunch is offered on Sundays at the event area (10 am – 2 pm). Reservation only via e-mail: info@leonhardts-fernsehturm.de
On saturdays and sundays longer waiting times are possible at Panoramacafé because there is only a limited number of seats available.