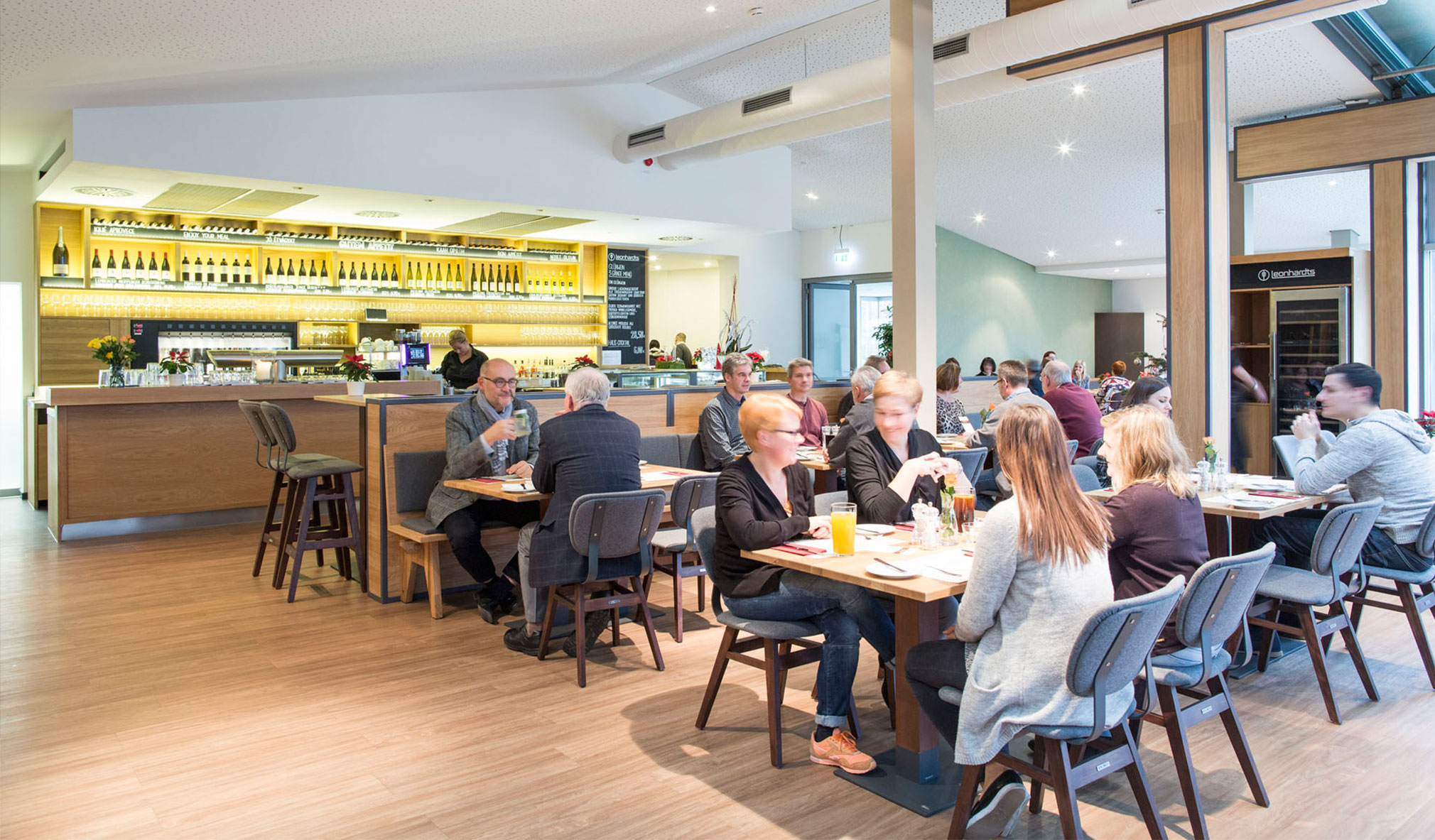 Restaurant Leonhardts
Opening Hours
The Restaurant Leonhardts – named after its constructor – is open at the following times:
Tuesday - Thursday
12 noon - 10 pm
Friday & Saturday
12 noon - 11 pm
Sunday & Holiday
12 noon - 9 pm
Menu Panoramacafé and restaurant
The restaurant is closed on Easter Monday, April 22nd, 2019.
Additionally, lunch is offered on Sundays at the event area (10 am – 2 pm). Reservation only via e-mail: info@leonhardts-fernsehturm.de
On saturdays and sundays longer waiting times are possible at Panoramacafé because there is only a limited number of seats available.